7th Pay Commission: Know the new salary of central government employees for pay band Rs 9,300-34,800
|
7th Pay Commission: Know the new salary of central government employees for pay band Rs 9,300-34,800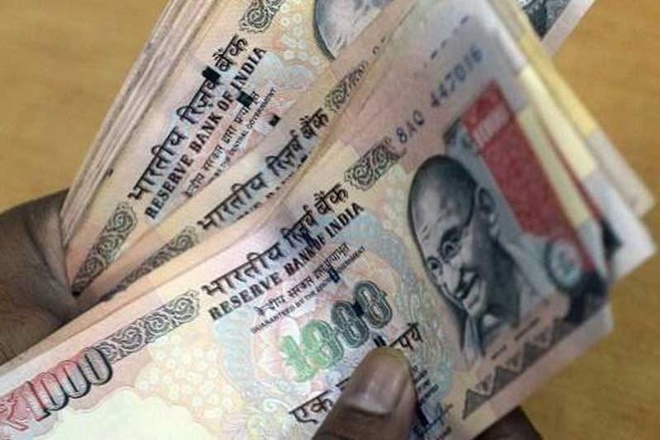 New Delhi: The Narendra Modi government on June 29 approved the implementation of the recommendations of 7th Central Pay Commission (CPC) on pay and pensionary benefits.
It will come into effect from January 1, 2016. The Cabinet has also decided that arrears of pay and pensionary benefits will be paid during the current financial year (2016-17) itself, unlike in the past when parts of arrears were paid in the next financial year.
The recommendations will benefit over 1 crore employees. This includes over 47 lakh central government employees and 53 lakh pensioners, of which 14 lakh employees and 18 lakh pensioners are from the defence forces.
The new scales of pay provide for entry-level basic pay going up from Rs 7,000 per month to Rs 18,000, while at the highest level i.e. Secretary, it would go up from Rs 90,000 to Rs 2.5 lakh. For Class 1 officers, the starting salary will be Rs 56,100.
The table below shows the new salary of central government employees fall under the pay band of Rs 9,300- Rs 34,800.
Pay Band  Rs 9,300- Rs 34,800
    Grade Pay
4200
4600
4800
5400
     Level
6
7
8
9
1
35400
44900
47600
53100
2
36500
46200
49000
54700
3
37600
47600
50500
56300
4
38700
49000
52000
58000
5
39900
50500
53600
59700
6
41100
52000
55200
61500
7
42300
53600
56900
63300
8
43600
55200
58600
65200
9
44900
56900
60400
67200
10
46200
58600
62200
69200
11
47600
60400
64100
71300
12
49000
62200
66000
73400
13
50500
64100
68000
75600
14
52000
66000
70000
77900
15
53600
68000
72100
80200
16
55200
70000
74300
82600
17
56900
72100
76500
85100
18
58600
74300
78800
87700
19
60400
76500
81200
90300
20
62200
78800
83600
93000
21
64100
81200
86100
95800
22
66000
83600
88700
98700
23
68000
86100
91400
101700
24
70000
88700
94100
104800
25
72100
91400
96900
107900
26
74300
94100
99800
111100
27
76500
96900
102800
114400
28
78800
99800
105900
117800
29
81200
102800
109100
121300
30
83600
105900
112400
124900
31
86100
109100
115800
128600
32
88700
112400
119300
132500
33
91400
115800
122900
136500
34
94100
119300
126600
140600
35
96900
122900
130400
144800
36
99800
126600
134300
149100
37
102800
130400
138300
153600
38
105900
134300
142400
158200
39
109100
138300
146700
162900
40
112400
142400
151100
167800
ss