7th Pay Commission – Cabinet may approve 7th CPC report on 29th June 2016
With the threat of strike by central government employees looming large, the Cabinet is expected to take a prompt decision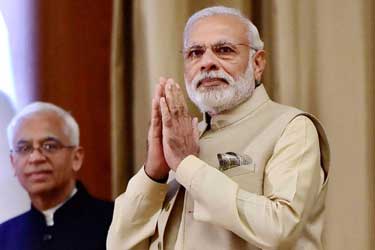 7th Pay Commission – Cabinet may approve 7th CPC report on 29th June 2016 – Prime Minister directed the Finance Ministry to implement the 7th Pay Commission – Media reports say
The Cabinet is likely to take up Seventh 7th Pay Commission recommendations for government employees on June 29.
Implementation of new pay scales recommended by the 7th Pay Commission is estimated to put an additional burden of Rs 1.02 lakh crore on the exchequer annually.
Finance Minister Arun Jaitley had in his Budget for 2016-17 provisioned Rs 70,000 crore towards Seventh Pay Commission awards, which is around 60 per cent of the incremental expenditure on salaries.
The Pay Commission's recommendations are due from January 1, 2016.
The central government constitutes the pay commission every 10 years to revise the pay scales of its employees. The Commission was set up by the UPA government in February 2014 to revise remuneration of about 48 lakh central government employees and 55 lakh pensioners.
Prime Minister Narendra Modi on Monday directed the Finance Ministry to implement the 7th Pay Commission recommendations, results of which could be termed as a huge bonanza for lakhs of government employees.
The move will be cleared in the Cabinet meeting which will take place on Wednesday.
A total of 98 lakh employees — 47 lakh central government employees and 52 lakh pensioners — will benefit from the move.
The employees are likely to get a hike of 15-20 per cent.
The implementation of the new pay scales is estimated to put an additional burden of Rs 1.02 lakh crore on the exchequer in 2016-17. Subject to acceptance by the government, it will take effect from January 1, 2016.
The Budget document has stated that "the implementation of the Seventh Pay Commission due from January 1, 2016 is to be implemented during fiscal year 2016-17 as also the revised One Rank One Pension (OROP) scheme for Defence services".
The Finance Ministry has provisioned for this in the Demands for Grants for individual departments and ministries. It is built and subsumed into those allocations.
In January, the government had set up a high-powered panel headed by Cabinet Secretary PK Sinha to process the recommendations of The Empowered Committee of Secretaries which will function as a Screening Committee to process the recommendations with regard to all relevant factors of the Commission in an expeditious detailed and holistic fashion.
Faced with the burden of Pay Commission recommendations, there were concerns on whether the government would be able to stick to the fiscal deficit target of 3.9 per cent for 2016-17.
Source: News 18